Travel Agent information - Updated 8 June 2017

Are your clients looking for something more
Active in Europe or New Zealand?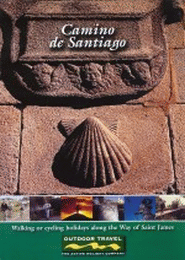 Walking, Cycling, Boating or Cruising, Bike & Barging, Sailing in France, Italy, Spain & many other destinations in Europe or around the world.

One company offers all the solutions...





Call OUTDOOR TRAVEL Pty Ltd toll free 1800 331 582 or
Email info@outdoortravel.com.au or see our travel agents information on www.outdoortravel.com.au








OUTDOOR TRAVEL FORMS


OUTDOOR TRAVEL

GENERAL

BOOKING & CONDITIONS FORM 2017 OUTDOOR TRAVEL

BIKE & BARGE

BOOKING & CONDITIONS FORM 2017 OUTDOOR TRAVEL

HF HOLIDAYS

BOOKING & CONDITIONS FORM 2017 OUTDOOR TRAVEL

SHERPA

BOOKING & CONDITIONS FORM 2017 OUTDOOR TRAVEL

HOTEL BARGE

BOOKING & CONDITIONS FORM 2017

(not Go Barging)

OUTDOOR TRAVEL

EUROPEAN WATERWAYS

BOOKING & CONDITIONS FORM 2017 OUTDOOR TRAVEL

UK NARROWBOAT

HIRE BOOKING & CONDITIONS FORM 2017 OUTDOOR TRAVEL

LE BOAT

BOOKING & CONDITIONS FORM 2017 OUTDOOR TRAVEL

MILFORD TRACK

NEW ZEALAND BOOKING FORM 2016-17 OUTDOOR TRAVEL AGENTS ONLY BROCHURE REQUEST FORM Call 1800 331 582 or Email: info@outdoortravel.com.au EUROPE: BOATING HOLIDAYS - VARIOUS OPERATORSGO BARGING - EUROPEAN WATERWAYS

Hotel Barges in France, England, Italy, Holland, Ireland and Scotland

GO BARGING PRICES, CALENDAR, BOOKING & CONDITIONS FORM 2017 DOWNLOAD A 6-PAGE SUMMARY BROCHURE DOWNLOAD THE LATEST GO BARGING - EUROPEAN WATERWAYS E-BROCHURE FRANCE HOTEL BARGE CRUISING IN NORTHERN BURGUNDY

Hotel Barge in Northern Burgundy - includes return transfers from Paris

HOTEL BARGING LUXURY CRUISES FROM AUXERRE IN BURGUNDY 2017 FRANCE - CLASSIC SELF-SKIPPERED HOUSE BOAT HIRE

Traditional styled motor cruisers

CANAL DU MIDI OR BURGUNDY PRICES & DETAILS FOR 2017 FRANCE - CRUISING IN PARIS, PROVENCE, BURGUNDY OR ALSACE IN FRANCE


7-days / 6-nights medium size luxury Hotel Barge river or canal cruising and sightseeing

HOTEL BARGES IN FRANCE - PRICES & DETAILS FOR 2017 BEAUTIFUL BOATING HOLIDAYS IN EUROPE


Le Boat / Crown Blue Line -

SELF-SKIPPERED

motor cruisers

France, Italy, Germany, Ireland, England, Scotland, Holland & Belgium -  all the major holiday destinations - Canal du Midi, Camargue or Burgundy in France, Venice Lagoon in Italy or the Thames in England.  Monthly discounts available - ask for details - plus long hire & multiple hire discounts


LE BOAT HIRE PRICES, CALENDAR, BOOKING & CONDITIONS FORM 2017
DOWNLOAD THE CURRENT LE BOAT E-BROCHURE ENGLAND, WALES & SCOTLAND -

SELF-SKIPPERED

NARROWBOAT CANAL CRUISES

Traditional narrowboats ideal for the canals throughout the UK.  Perfect for a couple or small groups up to 12 with a fully equipped kitchens, a variety of bedroom layouts, showers & toilets.  Easy handling. Includes Stratford-Upon-Avon, Llangollen & Chester, Brecon Beacons, Birmingham & the Midlands, Falkirk in Scotland & many others 


DOWNLOAD THE LATEST UK NARROWBOAT CANAL HOLIDAYS E-BROCHURE
UK

SELF-SKIPPERED

NARROWBOATS PRICES, TRIP CALENDAR 2017
UK CREWED NARROWBOATS PRICES, TRIP CALENDAR 2017

EUROPE: COOKING HOLIDAYS
FRANCE: COOKING HOLIDAYS - VARIOUS OPERATORS


France: Provence or Dordogne


PROVENCE COOKING COURSES & QUALITY HOTEL ACCOMMODATION 2017
DORDOGNE / LOT VALLEY QUALITY FRENCH COOKING, WALKING & WINE WEEK 2017

EUROPE: WALKING & CYCLING HOLIDAYS - VARIOUS OPERATORS

EUROPE & UK CENTRE-BASED GUIDED WALKING HOLIDAYS


Includes walks in France, Italy, Spain, Austria, Croatia, Portugal, Slovenia, Norway, Britain - Coast-to-Coast, Lake district, Wales, Cotswolds, Scottish Highlands, Cornwall, South Downs

PRICES & DEPARTURE CALENDAR 2017 WALKING IN FRANCE, SPAIN, ITALY OR ENGLAND

Quality small group guided inn-to-inn walks

PRICES, CALENDAR & BOOKING FORM 2017 VIA FRANCIGENA - OMNES VIAE ROMAM PERDUCUNT - ALL ROADS LEAD TO ROME

Daily departures from 1st April to 30th October along a series of eight linked 8-day walks From the Swiss Alps to the Vatican in Rome.

SELF-GUIDED PRICES & CALENDAR 2017 CAMINO DE SANTIAGO FRANCE SPAIN & PORTUGAL

Walk or cycle - GUIDED or SELF-GUIDED along the Way of St James Pilgrimage routes


CAMINO DE SANTIAGO PRICES, CALENDAR & BOOKING FORM 2017

FRENCH CYCLING HOLIDAYS


Fully supported small group guided and self-guided inn-to-inn cycling tours.


FRANCE CYCLING - GUIDED AND SELF-GUIDED INN-TO-INN TOUR PRICES 2017

France - GUIDED cycling easy to challenging - choice of Loire Valley, Provence, Dordogne, Bordeaux, Burgundy, Languedoc, Normandy, Brittany, Alsace or Pyrenees 2017

France -

SELF GUIDED

cycling easy to challenging - choice of Loire Valley, Dordogne, Provence, Champagne, Bordeaux, Atlantic Coast, Burgundy or Brittany 2017

BIKE & BARGE OR BIKE & BOAT CYCLING CRUISES


Europe includes France, Holland, Italy, Belgium, Germany, Austria, Hungary, Greece, Croatia, Romania also Turkey and Vietnam


BIKE AND BARGE HOLIDAYS PRICES, CALENDAR 2017



EUROPE: APARTMENTS & VILLAS - VARIOUS OPERATORS



ITALY: FARMHOUSE APARTMENTS IN TUSCANY


Castellare di Tonda Tuscan Farmhouse Holidays in Chianti

TUSCAN APARTMENTS BOOKING FORM & CONDITIONS 2017 TUSCAN APARTMENTS PRICES & DATES 2017



NEW ZEALAND:  WALKING, CYCLING, SEA-KAYAKING OR CRUISING - VARIOUS:



WALK: MILFORD SOUND TRACK, ROUTEBURN TRACK, GRAND TRAVERSE
LATEST NZ GREAT WALKS PRICES, CALENDAR 2017-18
DOWNLOAD THE NZ GREAT WALKS (includes the Milford Track) E-BROCHURE

WALK: HOLLYFORD VALLEY TRACK
LATEST HOLLYFORD VALLEY WALKS PRICES, CALENDAR 2017-18

WALK: ABEL TASMAN GUIDED WALKING OR SEA-KAYAKING
LATEST ABEL TASMAN GUIDED WALKING SEA-KAYAKING PRICES, CALENDAR 2017-18

CRUISE: NEW ZEALAND AND PACIFIC ISLANDS LUXURY CRUISING 2016
LATEST LUXURY NEW ZEALAND & PACIFIC CRUISES PRICES, CALENDAR 2016-17
DOWNLOAD THE NEW ZEALAND & PACIFIC LUXURY CRUISES E-BROCHURE